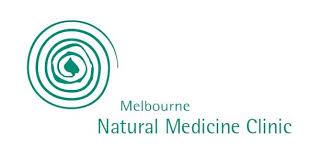 Melbourne Natural Medicine Clinic
At Melbourne Natural Medicine Clinic (MNMC) we are passionate about natural medicine. We are a team of highly qualified Practitioners who are able to tailor treatments that will create health and wellness throughout your entire lifetime. Our aim is to understand the underlying cause of your condition by drawing on the latest scientific research, tests and investigations to help you achieve health and happiness.
Whether you are a long time devotee of natural medicine, or are new to the area, you'll love the treatment and wellness support you will experience here at MNMC. Our professional team are dedicated to helping you achieve optimum well being in a caring and professional clinic environment.
Melbourne Natural Medicine Clinic
Beth

Naturopath

Christos Miliankos

Doreen

Naturopath

Georgina Cron

Olga

Naturopath

Lisa Hodge

Naturopath

Rebecca Screen

Angela Molluso

Jasmina

Reflexology

Jasmina discovered the benefits of reflexology when she was introduced to it some years ago, while searching for a natural way to cope with her menopausal symptoms; insomnia, night sweats, hot flushes, just to name the few. Thrilled with the results that she got from reflexology treatments, Jasmina decided to make reflexology her career, Read more http://www.melbournenaturalmedicine.com.au/practitioners/jasmina-kotorac/

Jasmine Fricker

Infrared Sauna (Detox Box)
Melbourne Natural Medicine Clinic
Melbourne Natural Medicine Clinic
Jasmine Fricker - At Home Consultation
1 Gaetana Street, Avondale Heights, Moonee Valley, VIC, 3034
0396862566
Melbourne Natural Medicine Clinic
49 Chetwynd Street, VIC 3051, North Melbourne
03 9686 2566
Monday

Tuesday

Wednesday

Thursday

Friday

Saturday

9:00am - 6:00pm

9:00am - 7:00pm

9:00am - 7:00pm

9:00am - 7:00pm

9:00am - 6:00pm

9:00am - 2:00pm